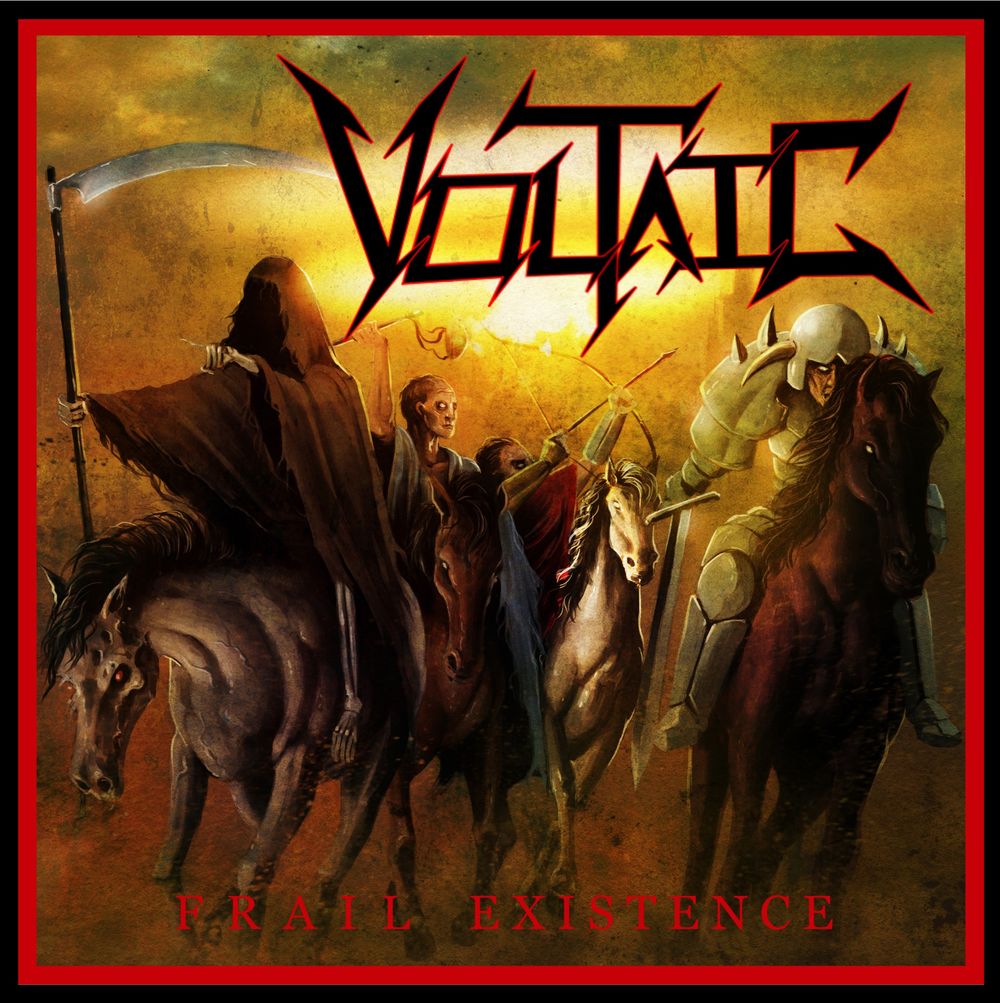 This album was created over the course of our existence. In January of 2018 Rafi Ornelas, Kenny Landgrave, Jack Ridpath, and Issiah Moreno got the band started. They first began working on songs based on the concept behind what would eventually become the full length "Frail Existence". Dubbed the "Horsemen EP" in it's earliest stages. The determination to create music based on the concept of the New Tetstament's apocalypse was ignited. 
The concept molded into the entire idea of Frail Existence by expanding on the connection the horsemen make to the real world. By creating sub-songs associated with the base concept of each horsemen the vision was complete. A good portion of the ideologies strived for were drafted in the initial lineup. Live shows throughout the time showcased early versions of what was to come in the final product. By September of 2019 Ridpath departed due to artistic differences. Eager to fill the slot the search began. Within a month local thrash master Isaiah Rivera of Retention was enlisted in the crusade. Bringing finalizing concepts and musical contributions to the songs, the stage was set. 
Each song describes a part of the journey that is our concept. It encases the image of humanity's civilized existence. From the conquest that slaughtered our ancestors and those who were enslaved, to the famines that once infested the land. Formally describing the bleakness in vices that have plagued our people. It covers the ideas of addiction, war and revolution. The closing themes are that we all perish and question our afterlife. We miss the purpose of what our existence is as a species. The closing track portrays the fact that we're missing our opportunity to fulfill our true meaning of why we are in the universe which is still unknown and potentially meaningless. 
All tracks recorded, mixed and mastered by Matt Herrera of LastLeaf Audio & Design throughout 2020. Thanks to everyone who has supported us along our journey. Let the metal flow!